It had long been a dream of mine to sing some swinging music with a big band, a sound I had loved since childhood.  Now that dream has come true!  I'm the female vocalist for the Spartanburg Jazz Ensemble 18-piece big band!  Now that's exciting.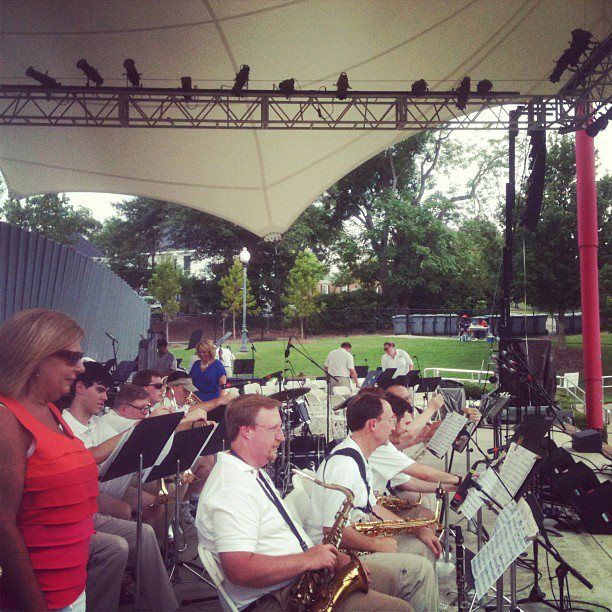 The Spartanburg Jazz Ensemble
at Barnett Park in Downtown Spartanburg
July 4, 2012

Favorite Personal Quote:  Laugh when you can, cry when you need to, apologize when you ought to, sing every day!
Favorite Meal:  Steak, lobster, and potato.
Favorite Movie:  To Kill A Mockingbird.
Favorite Travel Destination:  Italy.
Favorite Color:  Periwinkle blue.
Favorite Female Singer:  Miss Peggy Lee. 
Favorite Male Singer:  Nat King Cole.