Jean Calvert - Singer: Swingingly hot jazz ... Sultry cool Blues
BIO ...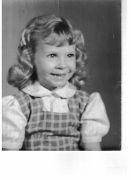 I began performing at the age of 3, first in church, then in school chorus in Spartanburg where we lived in Duncan Park.
It was all because of Betty Boop ...

Darla from Our Gang ...

Shirley Temple ...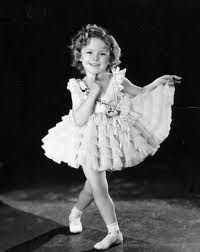 All of whom sang and danced!
At 12, I took up guitar and devoted several years to performing folk/rock -- Peter, Paul, and Mary; Judy Collins; Simon and Garfunkel; Joni Mitchell; James Taylor. And of course I kept up with the Top 40 of the day. So my musical interests have been diverse, but always in the background at home were the beautiful jazz standards that I've come to love so well.
Then I grew up, moved to New York City, and over the 14 years that I lived there, I spent much time in intimate jazz clubs seeing living legends up close. Those earlier role models have now been replaced by Peggy Lee, Ella Fitzgerald, Anita O'Day, June Christy, Billie Holiday, Carmen McCrae, and more contemporarily Diana Krall and Jane Monheit. I've listened to them over and over again, taking a little from each one, finally arriving at my own style.
Since moving back to Greenville in 1991, I have been active in the regional music scene and have had the good fortune to work with some very talented musicians who have continued to educate, shape and mold me. Many thanks to my mentors and colleagues for pushing me ever deeper into the jazz world. My commitment to jazz goes to performance, education, preservation, and the expansion of the jazz audience. What a thrill to be able to sing from the Great American Songbook, and how wonderful that you love it, too!
spread the jazz!
Jean
CONTACT INFO:  jazzdiva2@gmail.com
PHONE:  864-361-9699

Favorite Personal Quote:  Laugh when you can, cry when you need to, apologize when you ought to, sing every day!
Favorite Meal:  Steak, lobster, and potato.
Favorite Movie:  To Kill A Mockingbird.
Favorite Travel Destination:  Italy.
Favorite Color:  Periwinkle blue.
Favorite Female Singer:  Miss Peggy Lee. 
Favorite Male Singer:  Nat King Cole.