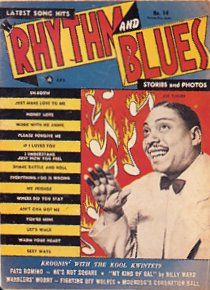 I was a teenager, in middle school.  But that didn't matter.  My strict parents said to be in bed by 9, so I was.  
But I sure didn't go to sleep right away.  Whatever I did, I had to be quiet, because my sister Lynn was sleeping right beside me, and I'd get in trouble if I woke her up.
Sometimes I would read.  
But other times, when I could get my hands on Mother's tiny Sony transistor radio, I'd hold it up to my ear and lie down on the pillow to hide it.  I found a couple of far-off stations to listen to.  I'd hardly been outside the State of South Carolina, except to Georgia or Alabama once to visit an uncle.  When I heard news from a radio station in Ohio or Gallitin, Tennessee, I thought it was exotic; I felt like a world-traveler.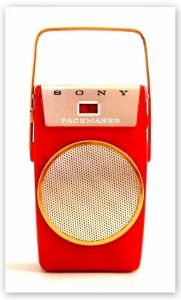 And sure enough, it was a different world I was tapping into.  WLAC, at 1510 on the AM dial, was in Gallitin, Tennessee, and played rhythm and blues through the week and gospel on Sunday.  I'd fall asleep listening to ads for Randy's Record Shop or Ernie's Record Mart, and when I could save up enough lunch money, I'd order a new 45 by Jimmy Reed, Lightning Hopkins, Muddy Waters, Howling Wolf, or Etta James. I'd hear commercials for products I'd never heard of:  Royal Crown Hair Dressing. 
Oh, sure, I had done church music, school chorus, and sure did love the Top 40 that my friends were listening to.  My night-time ritual was a secret that shaped my approach to music.  
But it's not just the music that was different.  Social changes were on the horizon, race barriers were being torn down, and though there were no black students in my school or at my church, I was sympathetic, I was changed, years before any one else I knew, and I owe it all to the music I heard on WLAC in Gallatin, Tennessee.